A reflection on the publication
---
The paper is published! Thank you and well done to all those involved in this important publication!
Read and download the full paper here
---
It is so wonderful to see it published, where it will serve as a great resource for knowledge sharing but also as a great reference for all of us on the ground. We can now use the publication to further motivate for the importance of sea turtle conservation in our respective areas and how our small efforts contribute to a much larger effort for the region.
For Bahari Hai in particular, it's so great to see the broad input provided by so many, from all along East Africa – reiterating the positive impact of collaborations in the sector.
Illegal take, bycatch, and loss of foraging and nesting habitat were identified as the most serious anthropogenic threats.
As highlighted again in the report: 'Ras Biongwe and Ras Shaka to be the most important turtle nesting site in Kenya but no current data for this area were found.' We are hopeful that our initial Ungwana Bay & Surrounds report sheds some light on this data deficient area. And the next phase, which is now underway, will significantly address this crucial data gap.
.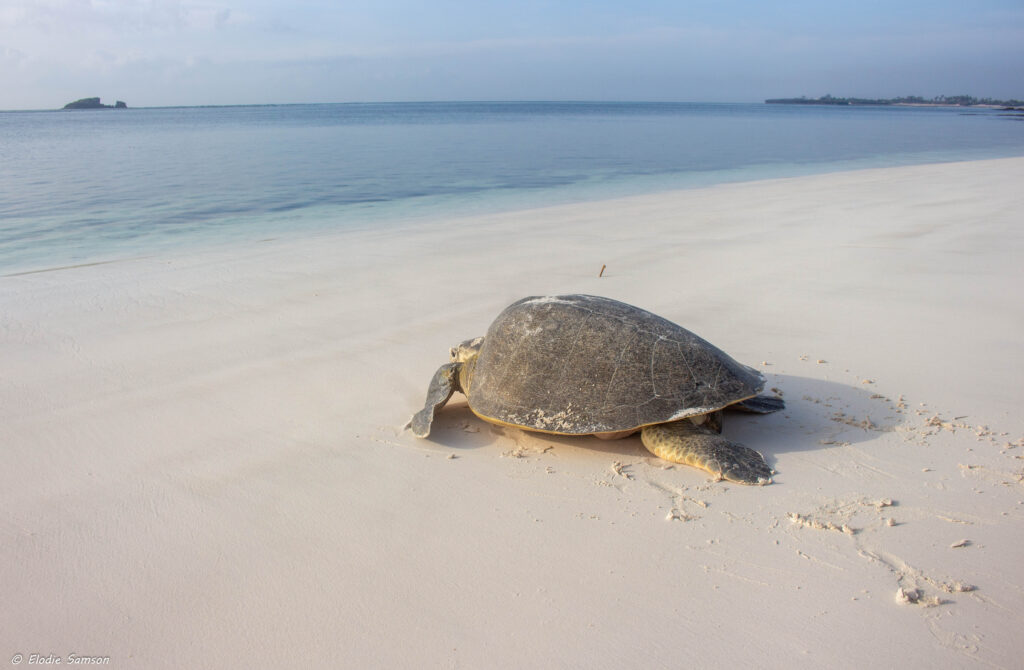 Watamu experiencing relative high olive ridley nest numbers for 2022
Interesting, it is estimated that less than 10 olive ridley clutches are laid per year, throughout Kenya. Historically only about 5% of nests in Watamu are olive ridley.
As of April 25, 2022 – for the current nesting season – we already have 10 nests – the highest recorded olive ridley nests in a season thus far.
It is too early to draw conclusions now, but we'll be keeping a keen eye on olive ridley nesting in Watamu and along the Kenyan coast this season.
Threats for sea turtles on the beach and water in Kenya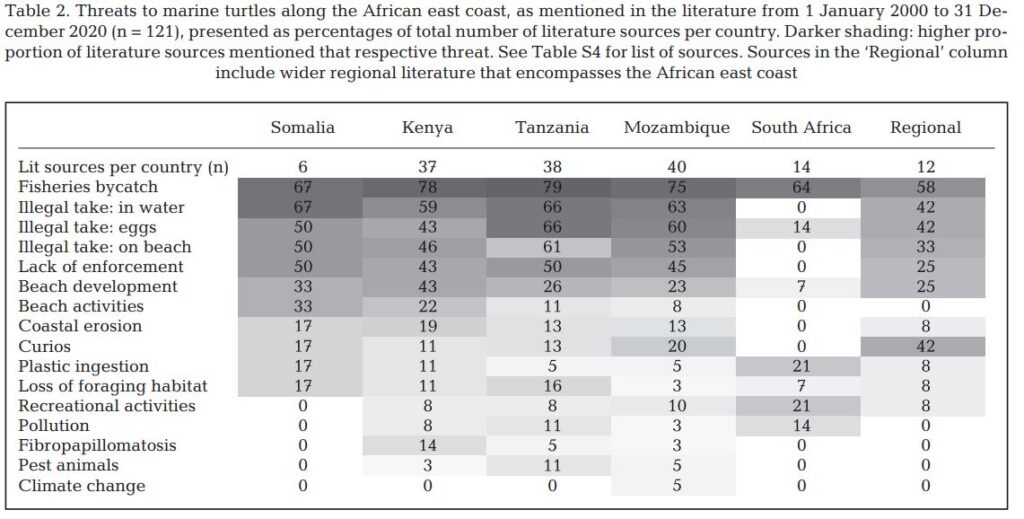 Looking at the threats mentioned in literature over the past two decades for turtles on the beach and water, Kenya's greatest threats mentioned (in descending order):
Fisheries bycatch
Illegal take – in water
Illegal take – on beach
Illegal take – eggs, Lack of enforcement, Beach development.
Although this spans a long time horizon, these identified threats remain as priority threats we see today.
---
What is Bahari Hai doing about it?
Key programmes we have underway to address some of these threats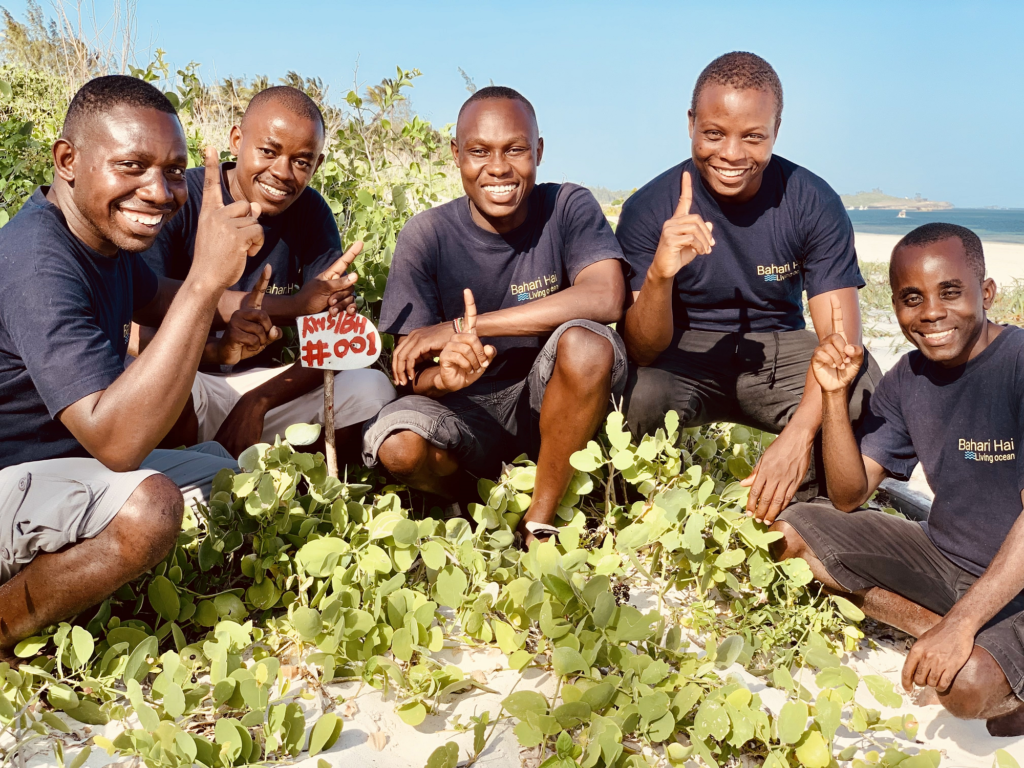 Protecting key nesting beaches through patrolling
We operate an Index Beach in Watamu MPA. Our nest monitoring team's experience goes back over two decades of patrolling the Watamu MPA. This continuity enables us to tap into the deep experience of the team and help maintain the highest stadard of data collection for a criticaly important nesting beach.
We also help with training of other Turtle Conservation Groups along the Kenyan coast, see some of these prior efforts here. And we are currently implementing Phase 2 of our Ungwana Bay & Surrounds project (see report for Phase 1 here), which is assisting turtle conservationists primarily from Watamu to Kipini in the North Coast of Kenya.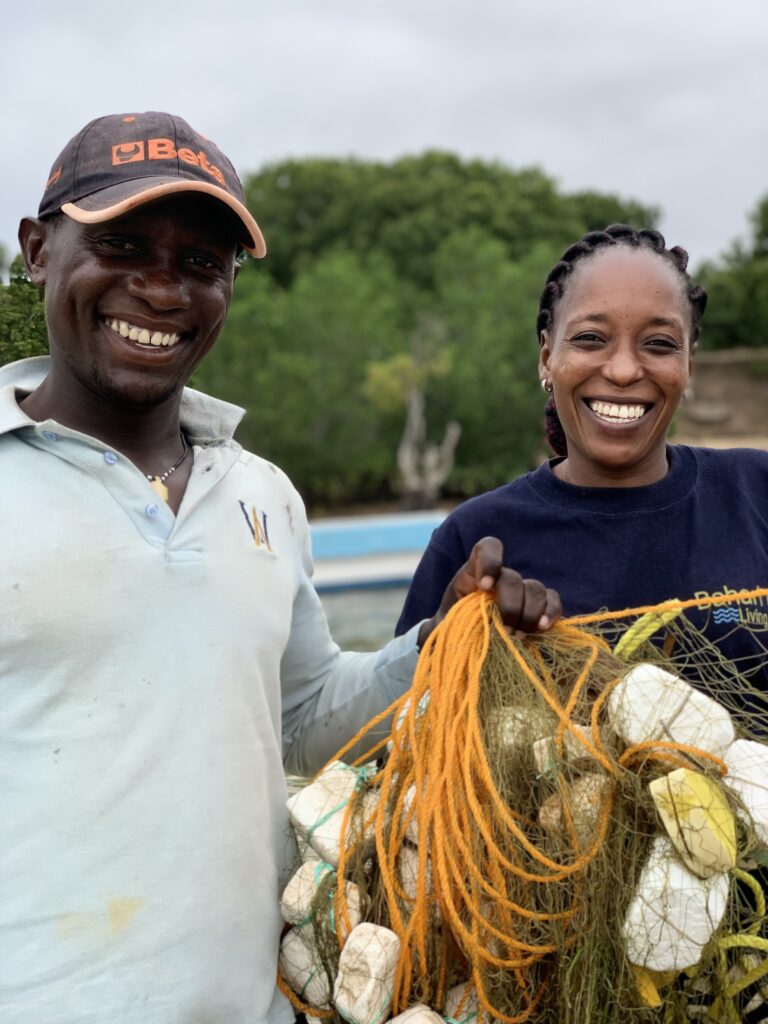 ByCatch mitigation through the removal of illegal fishing gears
A key driver to high incidences of sea turtle and other megafauna bycatch is due to the use of illegal fishing gears by fisherman. At the end of 2021 we began our Illegal Gear exchange programme, whereby we work closely with the fishergroups to find a sustainable way to transition away from illegal, to legal gears.
Anti-poaching patrols
We have a full time and dedicated anti-poaching unit, led by renowned conservationist Sammy Safari. This programme works in close collaboration with Kenya Wildlife Service and a network of informers along the coast. This programme also serves two key roles: 1) reduction of illegal take of fauna & flora through increased presence on the ground 2) Monitoring & evaluation of other conservation interventions, and their impact on incidences of illegal take of fauna & flora
Campaigning & stakeholder engagement
This ranges from simple educational sessions, where we've seen people shift their behaviors once they've learnt why certain actions are destructive, to more intense and difficult campaigns where we need to collaborate with others both localy and internationally. For addressing the issues of bycatch from bottom trawling we encourage others to join the Transform Bottom Trawling coalition.
---
Where to from here
This paper illustrates the importance of regional collaboration for sea turtle conservation in the West Indian Ocean. We will continue to play our part in helping to drive a collective effort to help conserve and protect sea turtles and share the knowledge these programmes provide, which can aid not only our direct efforts but those of others too.
If you're reading this and would like to discuss opportunities for collaborations and shared learning – let us know!
You may also like this